[vc_row type="vc_default"][vc_column css=".vc_custom_1498229431694{padding-bottom: 50px !important;}"][ultimate_heading main_heading="About Denver" alignment="left" main_heading_font_size="desktop:26px;" main_heading_line_height="desktop:32px;" main_heading_margin="margin-bottom:20px;" main_heading_style="font-weight:bold;"][/ultimate_heading]
[vc_column_text]Denver, the capital of Colorado, is an American metropolis dating to the Old West era. Larimer Square, the city's oldest block, features landmark 19th-century buildings. Museums include the Denver Art Museum, an ultramodern complex known for its collection of indigenous works, and the mansion of famed Titanic survivor Molly Brown. Denver is also a jumping-off point for ski resorts in the nearby Rocky Mountains.[/vc_column_text]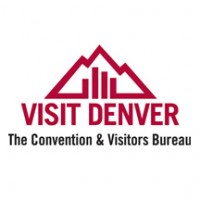 [vc_column_text]
Taxes
How much is the total cumulative hotel tax? 15.75

%

How much is the F&B tax?

8%

How much is the average F&B gratuity? 22

%
Airport
How many miles from the airport to downtown? 25 miles
Is there public transportation, such as a bus or subway available?
Yes, as of 2016 the light rail A-Line began operation from Denver International Airport into downtown Union Station
How much does the public transportation cost? $9/day pass
What is the shuttle bus fare from the airport to downtown? $19 One Way / $42 Roundtrip
What is the taxi fare from airport to downtown? $55 One Way Flat Rate
How many daily flights out of airport?
DIA averages more than 1,500 flights daily, non-stop service to more than 160 U.S. destinations, 185 destinations worldwide.
Is the airport a hub for any carrier?
Yes, United, Southwest and Frontier
What are the major carriers serving airport?
ALL major carriers serve DIA. DIA is the 6th busiest airport in the U.S. and the 18th busiest in the world!
Hotels
How many committable hotel rooms downtown on peak night? 6000
How many committable hotel rooms downtown on peak within walking distance to convention center? 6000
How many headquarter hotel properties?
Two: Hyatt Regency with 1100 rooms and the Sheraton with 1225 rooms
How many rooms available on peak night at the largest headquarter property?
900 rooms at the Hyatt Regency
Convention Center
How many total gross square feet of exhibit space at Convention Center? 584,000 total gsf
How many meeting rooms does the convention center have? 63
How big is the largest meeting room? 2,000 sf.
How many ballrooms does the convention center have

? 

2
How big is the largest ballroom? 50,000 sf and 35,000 sf
When was the last renovation or expansion? 2012
When is a future renovation/expansion scheduled?
2004 was last expansion and renovations are ongoing
When is a future renovation/expansion scheduled?


No future renovations scheduled as of 2015

Is there free Wi-Fi at the convention center?
Yes, comp Wi-Fi is available in all Public Space and street level meeting rooms
Is there an exclusive in-house Electrical provider? Yes
Is there an exclusive in-house AV provider? No
Is there an exclusive in-house decorator? No
Is there an exclusive in house caterer? Centerplate
Is the convention center a union property? Yes
Here are a list of labor unions with whom planners will be required to work at the convention center:
IATSE LOCAL 7
Off Site Venues
How many off site venues within walking distance can host up to 2,000 people? 4
How many off site venues within a ten-minute bus transfer can host up to 2,000 people? 8
How many restaurants are within walking distance of the convention center? Over 300
Can you list 3-5 local attractions and there whereabouts?
Elitch Gardens, Coors Field, Pepsi Center, Sports Authority Field, Denver Art Museum, Denver Performing Arts Complex, Denver Aquarium, Denver Union Station
[/vc_column_text][/vc_column][/vc_row][vc_row][vc_column][ultimate_heading main_heading="Video" alignment="left" main_heading_font_size="desktop:26px;" main_heading_line_height="desktop:32px;" main_heading_margin="margin-bottom:20px;" main_heading_style="font-weight:bold;"][/ultimate_heading][vc_video link="https://youtu.be/bLIuN_QmHjo"][/vc_column][/vc_row]